2020 NJHSA Annual Conference:
CONVENE. CONNECT. COLLABORATE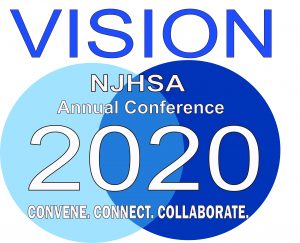 May 3rd – May 5th
Dallas, TX
The Fairmont Dallas Hotel
It's a new decade! What are the trends and how is your agency responding to them? 
This year, at the 3rd Annual Conference, the Network envisions offering a variety of workshops which showcase high impact solutions, innovative practices and, dynamic responses in
operational management, executive leadership, capacity building, development, advocacy, lay leadership, workforce initiatives, and programmatic best practices.
Dig deep. Think about what our sector needs to know as we forge forward into the new decade . . .
SPONSORSHIP OPPORTUNITIES
Partner with NJHSA and be a Sponsor at the Conference. Learn more about the
various levels of sponsorship and opportunities to connect with the Network.
The Network would like to extend much gratitude to the 2020 Conference Committee who have committed to dedicating a great deal of time and energy to making this Conference a success.
Judy Halper, Co-chair
Roselle Ungar, Co-chair
Cathy Barker
Sandra Braham
Lauren Brand
Linda Burger
John Colborn
Tara Feiner
Anna Feldman
Susan Friedman
Don Goldman
Paul Groch
Leah Guskin
Robert Hyfler
Sara Leeper
Jeffrey Lev
Gil Levy
Marla Meyers
Lori Moss
Perry Ohren
Howard Olshansky
Cindy Orbach
Rashki Osina
June Ridgway
Avi Rose
David Rosenberg
Judy Sacks
Lauren Schwartz
Limor Schwartz
Laurie Silver
Diane Squadron
Michele Wellikoff
NJHSA is dedicated to the inclusion of all members of society regardless of age, gender identity, race, religious affiliation, sexual orientation, or abilities. If you would like to request specific accommodations to enable you to participate fully in the event, or have general questions about the ways in which we strive to create an inclusive atmosphere at the Annual Conference, please contact NJHSA's Chief Program Officer, Lisa Loraine Smith, by February 28, 2020 at 201-977-2542 or llsmith@networkjhsa.org.