2018 Conference:
unifying our human service voice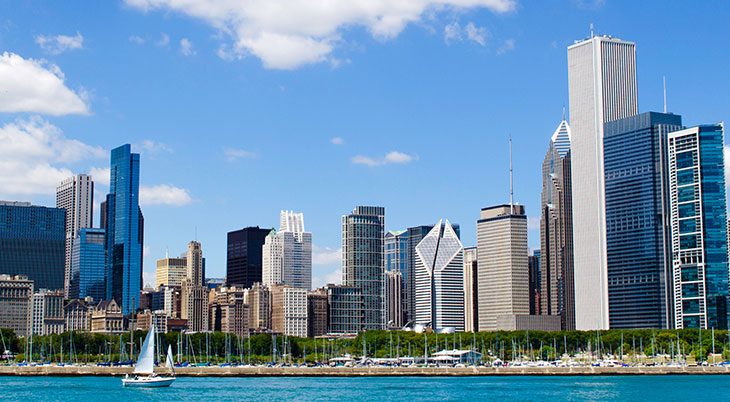 April 29 – May 1
CHICAGO
SHERATON GRAND
CHICAGO HOTEL
The conference will focus on the role that NJHSA and its member agencies can play to strengthen each other as well as provide the highest level of service to constituents through innovation, service delivery and best practices, successful collaborations, and advocacy and government affairs.
Download the 2018 NJHSA Inaugural Conference mobile app on iOS or Android:
Visit  http://my.yapp.us/NJHSA on your device and follow instructions on page.
You'll be asked to install Yapp from the app store (if you don't have it already).
Open Yapp and tap "Download an existing Yapp" and your app will appear!
Don't have an iOS or Android device? You can view this app from your desktop browser by clicking the my.yapp.us URL above.
The Network is a green organization. Therefore, all Conference related information will be shared via NJHSA's mobile app. A bookmark of the schedule will be available in print. Thanks for your participation.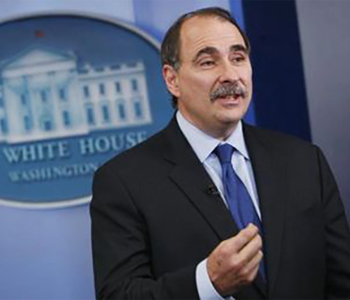 David Axelrod
Sunday Opening Plenary Lunch | April 29th
David Axelrod will be a featured speaker at the 2018 NJHSA Inaugural Conference's Sunday Opening Plenary Lunch, the Conference's first gathering. Using a fireside chat format, Axelrod will engage in a far-reaching conversation about today's political climate and its impact on the human service sector. Axelrod, the Senior Political Commentator, CNN, and Host, The Axe Files; Director, University of Chicago Institute of Politics; Obama's Chief Campaign Strategist and Senior Adviser to President Barack Obama (2009-2011), will also take questions from the audience.
Jeff DeGraff
Monday Plenary & Awards Breakfast | April 30th
Jeff DeGraff, The "Dean of Innovation," will speak at the NJHSA Annual Conference Plenary & Awards Breakfast, scheduled for Monday, April 30th. Jeff has advised many of the world's leading corporations, using the Competing Values Framework that he co-created, on how to grow, change and ultimately move forward to see positive results. Jeff's ideas have gained such a following that he created the Innovatrium, an innovation institute in the heart of the University of Michigan's campus. His talent for breaking down the steps needed to innovate effectively also prompted him to write a slew of successful books on innovation.
Jeff's expertise in innovation aligns with NJHSA's, newly forming Center for Innovation & Research, which is in the development process and aims to be an array of resources the Network can apply to help member agencies transform ideas and opportunities into actions through collaborations and partnerships.
Liza Long
Tuesday Closing Plenary | May 1st
Liza Long, writer, educator and children's mental health advocate and her teenage son, Eric Walton, will speak about one of the most underserved populations – teenagers with mental health issues, on Tuesday, May 1st at the Closing Plenary.
Liza is the mother of four children, one of whom has bipolar disorder. She began her blog, The Anarchist Soccer Mom, in 2007, when her family's personal tragedy intersected with the public tragedy of the shootings in Newtown, Massachusetts. In 2015, Liza published, The Price of Silence: A Mom's Perspective on Mental Illness, which has been described as "a searing indictment of the lack of affordable care available for the treatment of mentally ill adolescents."
The Network is pleased to announce the 2018 Inaugural Conference Awards.
NJHSA constantly strives to be the leading voice for Jewish human service organizations – the go-to resource for best practices, research, innovation and partnerships; strengthening agencies so that they can better serve their communities and the people who need their help. As such we've designed this year's awards around these core values, in addition to recognizing extraordinary member agency professionals and lay leaders.
All meals are Kosher and under rabbinic supervision.
Sunday, April 29
10:00 am – 11:30 am
Executive Briefing
NJHSA Member Agency CEOs/Executive Directors are invited to this informal gathering designed to connect recently appointed CEO's/ED's to the full CEO/ED cohort. The meeting will also offer an insider's briefing on the development of the Network, its goals for 2018 and beyond and opportunities for engagement.
12:00 pm – 2:00 pm
Opening Plenary Lunch
2:15 pm – 3:45 pm
Breakout Sessions
4:00 pm – 5:30 pm
Plenary Performance
5:30 pm – 7:00 pm
Networking Reception
Monday, April 30
7:30 am – 9:30 am
Plenary Breakfast & Awards
9:45 am – 11:15 am
Breakout Sessions
11:30 am – 12:45 pm
Optional Luncheons
(additional cost)
1:00 pm – 2:30 pm
Breakout Sessions
2:45 pm – 3:45 pm
Sponsor Showcase &
Refreshment Break
4:00 pm – 5:30 pm
Breakout Sessions
5:45 pm – 7:45 pm
Film Screening & Discussion
Tuesday, May 1
7:15 am – 8:15 am
General Breakfast
8:30 am – 10:30 am
Breakout Sessions
10:45 am – 12:00 pm
Closing Plenary
12:30 pm – 5:00 pm
JFNA Person-Centered Trauma-Informed Programming
JFNA will host a post-conference Training Workshop on building a Person-Centered, Trauma-Informed agency and culture. We encourage attendance by JFNA subgrantees and agency leadership who want to learn how to make their organizations more PCTI.
Evening Learning & Networking Opportunities
Erasing the Distance Performance
Sunday, April 29
Erasing the Distance is a non profit arts organization that uses the power of performance to disarm stigma, spark dialogue, educate, and promote healing surrounding issues of mental health. Their performance on Sunday evening will be followed by a networking event designed for all conference goers. Disarming stigma is a goal all NJHSA member agencies strive to achieve and struggle with.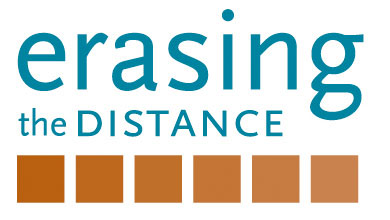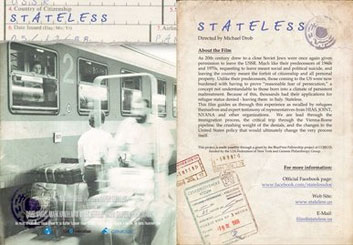 Stateless Film & Discussion
Monday, April 30
On Monday evening, a showing of the film Stateless, the 1989 refugee story of Soviet Jews who were stranded in Italy until they were finally accepted for resettlement through the JFS and JVS networks will be shown. An interactive discussion about NJHSA agencies and today's integration process for refugees will be led by Lev Golinkin, author of A Bear, A Backpack and 8 Crates of Vodka.
Partner with NJHSA and be a Sponsor at the Conference. Learn more about the
various levels of sponsorship and opportunities to connect with the Network.
The Network would like to extend much gratitude to the 2018 Conference Committee who dedicated a great deal of time and energy to making this Inaugural Conference a success.
Paula Goldstein
Paul Blatt
Joan Grayson Cohen
Claudia Finkel
Stacey Shor
Howard Sitron
Linda Spindel
Roselle Ungar