2019 Annual Conference:
ACHIEVE!
Excellence in Person Centered Care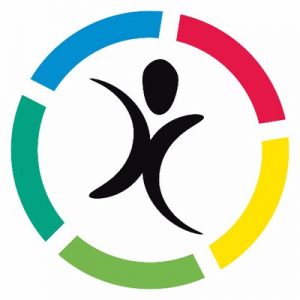 March 31 – April 2
Atlanta
Grand Hyatt Atlanta
The Network's second annual conference will be held at the Grand Hyatt Atlanta (Buckhead) in Atlanta, GA, from Sunday, March 31st – Tuesday, April 2nd.
This year's theme: ACHIEVE! Excellence in Person Centered Care is designed to help agencies achieve their highest potential by providing the unique forum that connects colleagues from all over North America and Israel. Get ready to learn best and groundbreaking practices on program development, find innovative ways to build organizational capacity, explore management and lay leadership issues, discover ways to collaborate with The Network and, most importantly, have fun while you do so.
Immediately following this year's conference, The Claims Conference will host a Social Welfare Conference beginning the Tuesday afternoon of April 2nd – April 3rd. All North and South American Claims Conference grantees are encouraged to attend. Programming will be geared toward both senior management and Holocaust survivor program staff.
The Network is pleased to announce the 2019 Annual Conference Awards.
NJHSA is the leading voice for Jewish human service organizations – the go-to resource for best practices, research, innovation and partnerships; strengthening agencies so that they can better serve their communities and the people who need their help. As such we've designed this year's awards around these core values, in addition to recognizing extraordinary member agency professionals and lay leaders.
SPONSORSHIP OPPORTUNITIES
Partner with NJHSA and be a Sponsor at the Conference. Learn more about the
various levels of sponsorship and opportunities to connect with the Network.
The Network would like to extend much gratitude to the 2019 Conference Committee who dedicated a great deal of time and energy to making this Conference a success.
Michael Hopkins, Chair
Susan Friedman, Co-Chair
Amy Rosen
Anna Feldman
Avi Rose
Aviva Sufian
Barry Schwartz
Bob Hyfer
Caryn Kroll
Danielle Hartman
Diane Squadron
Don Goldman
Faye Dresner
Gail Small
Gil Levy
Howard Olshansky
Irene Sachi
John Colborn
Kim Coulter
Kim Slaton
Lauren Brand
Lauren Schwartz
Limor Schwartz
Linda Burger
Lisa Rahman
Lori Moss
Madeline Wenzel
Marla Meyers
Melissa Miller
Paula Goldstein
Rashki Osina
Richard Fruchter
Roselle Ungar
Sara Leeper
Tara Feiner
NJHSA is dedicated to the inclusion of all members of society regardless of age, gender identity, race, religious affiliation, sexual orientation, or abilities. If you would like to request specific accommodations to enable you to participate fully in the event, or have general questions about the ways in which we strive to create an inclusive atmosphere at the Annual Conference, please contact NJHSA's Chief Program Officer, Lisa Loraine Smith, by February 28, 2019 at 201-977-2542 or llsmith@networkjhsa.org.