The Network of Jewish Human Service Agencies (The Network) invites US member agencies in good standing to participate in the Pay Equity Project. Jewish human service agencies, as practically every non-profit organization throughout the country, struggle with employee shortages, exacerbated by lower wage scales and pay inequities. Compensation issues directly impact agencies' ability to recruit, hire and retain quality staff. To address compensation inequities and narrow the wage gap, The Network is offering a NETLab to assist agencies in developing a roadmap to achieve pay equity in their agency.
With generous support from SRE Network (Safety Respect Equity), The Network's Center for Innovation and Research (NCIR) is partnering with the Gender Equity in Hiring Project (GEiHP) on the Pay Equity Project. GEiHP CEO Dr. Shapiro-Plevan and her team will provide the online training, course materials, individualized agency consultation and evaluation.
Speaker Bio: Dr. Sara Shapiro-Plevan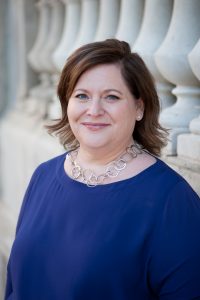 Dr. Sara Shapiro-Plevan, is the CEO and Co-Founder of Gender Equity in Hiring Project (GEiHP). Sara Shapiro-Plevan, Ed.D, is all about relationships. Her essential focus: understanding how relationships influence our ability to seek wholeness and strive for equity as we create sustainable networks, communities and workplaces. As the CEO of the Gender Equity in Hiring in the Jewish Community Project (GEiHP), she puts our Jewish values of equity and justice into action as we build Jewish workplaces that tap into the best of our human potential, transforming the endemic culture of gender bias that so often keeps our best talent from rising into leadership, and most especially, women from advancing into the C-suite. Sara draws on her practice as the founder of Rimonim Consulting to examine the systemic ways gender, power and privilege affect the Jewish workplace.
NETLab Goal
The goal of the NETLab is to educate the Jewish human-service sector and engage our Network in the learning necessary to create systems change, to lay a foundation for sustainable, equitable pay, and to retain and advance the best staff to serve our constituents. Participants will:
Understand the meaning and impact of pay equity and why disparities exist
Identify the challenges to achieving pay equity
Articulate the process necessary to achieve pay equity in their agency
Design an agency roadmap for achieving pay equity
FAQs
1. Is this right for our organization?
This NETLab series is right for your organization if:
You are part of a U.S. member agency in good standing.
You believe that an equitable approach to pay will benefit your organization and your employees overall.
You are committed to full participation in the entire scope of this Pay Equity Project.
You want to make sure your organization is asking the right questions about pay: for example, how pay and benefits are structured. 
2. Who participates?
Each organization will bring a team of 2-3 participants. Teams should include:
C-suite and director-level staff, where possible
Members of the human resources or talent management team, or those responsible for the HR or compensation portfolio
Other members of the professional team who are interested in compensation or committed to pay equity
Volunteer leadership, as success in achieving pay equity requires partnership from lay leaders as well
3. What will we do together?
6 group NETLab sessions, April-June:

April 25 & 27, May 1 & 31, June 13 & 28 all at 1:00-4:00pm ET
Teams from each agency will come together as a virtual learning community to identify pay equity and compensation concerns and the challenges and opportunities. They will identify agency-specific goals and determine how impact will be measured. Teams will identify steps and targets to their goals, crafting a roadmap specific to their communities, organizations, values and needs, including defining specific timelines, targets and metrics for each stage. Informing this work will be a review of evaluation and review processes and measurement and assessment tools to adapt for future use.

Partnered learning sessions, April and June:

Complementing the NETLab sessions, teams will meet twice for structured, independent, partnered study with peer agencies to deepen both relationships and focused learning. Dates and times for these partnered sessions are to be determined and based on participating teams' availability.

Individualized Coaching (limited spots available!), July 2023:

To support your agency's process, a dozen individual coaching and consultation sessions will be made available. Teams will be able to ask questions, receive support and feedback and refine their learning to reach their goals. This will prepare teams for future design processes by identifying obstacles, opportunities and issues of sustainability. Due to funding and time constraints, this opportunity is limited to 12 agencies. Registration for these consultations will be available beginning in May, 2023 on a first come, first served basis.

Pay Equity NETGroup, launching October 2023:

Based on interest, The Network may create a new NETGroup to support their continued work. participants will be invited to participate in a NETGroup. The NETGroup will provide a forum for agencies to discuss their concerns, share and learn from each other, and deepen their knowledge and expertise.
4. Is there a cost involved?
The majority of this program is covered by generous support from SRE (Safety Respect Equity); a subsidized participation fee of $180 per agency (up to 3 members of your team) is required.
5. When can I register?
The registration for the Pay Equity Project will be open from March 1-31. The registration for the Pay Equity Program NETLab includes a questionnaire about your organization and pay equity needs & challenges. To read through the questions before registering, click here.
6. How can I request an accommodation or ask about accessibility?
We strive to host inclusive and accessible events and spaces that support all individuals to engage fully. The program will be recorded and automated captioning will be turned on. To request an accommodation or for inquiries about accessibility please contact Ellan Kline.
Questions about this NETLab? Please contact Limor Schwartz, Operations Director, The Network's Center for Innovation and Research with any questions.