All events are Eastern Time unless otherwise indicated.
Date/Time
Date(s) - Dec 12
2:00 pm - 3:00 pm
Join this webinar to learn how job seekers, career changers and professionals of all levels can utilize LinkedIn to its fullest potential. Increase your awareness of how to use LinkedIn to find jobs, network professionally, create industry contacts and keep current with industry developments.  You'll leave with strategies to: optimize a profile, grow an online network and increase awareness of a professional "brand".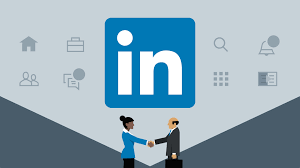 Speaker:  Faye Katz is a Resume Specialist for the Career Center at Jewish Community Services in Baltimore, MD.  Faye has been creating effective resumes for all levels of clients, across all industries for more than 12 years.  She specializes in resumes for Executives, New Graduates, Career Changers and Technology Professionals.  She recently took the Social Branding Analyst Certification course which focused on LinkedIn. She holds an M.B.A. from Loyola University with a concentration in Marketing.
Member Registration
Non-members may register by contacting Karen Rosen.