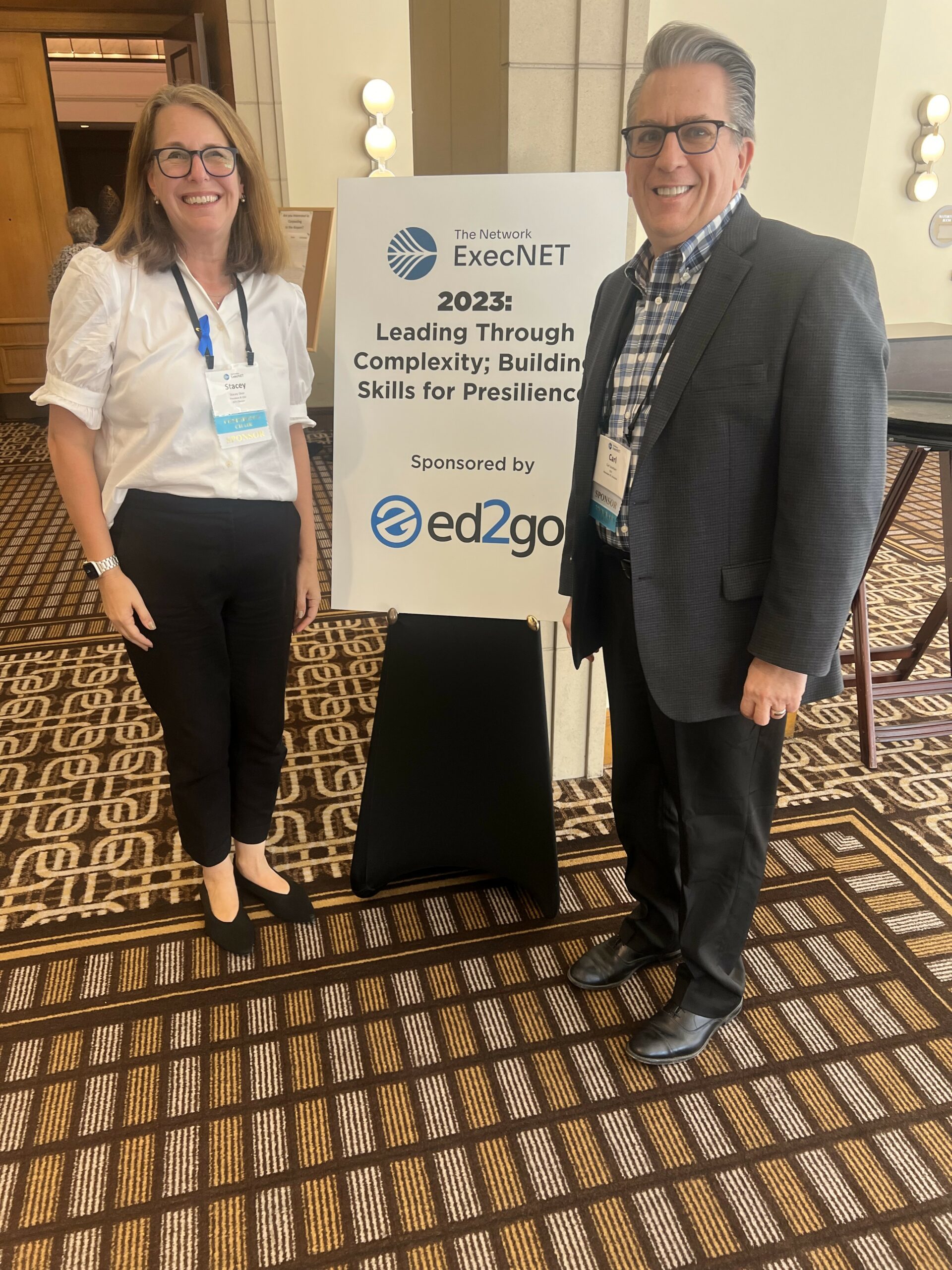 ExecNET 2023 took place October 22-24, and was a very meaningful time for the leaders of Network member agencies to come together. There was much discussion about the War in the Middle East and the recent atrocities that took place in Israel, as well as the complexities of thoughtfully managing and appreciating the diversity within our Network. Founders of SImpact, Gil Bonwitt and Elise Scheck Bonwitt, provided opportunities for sharing and core tools to better address leadership challenges resulting from community crises and increasingly complex and less predictable environments. These practical resources were coupled with ample time for meaningful conversation, support, and connection. We hope everyone left feeling renewed, ready to go back to their communities with new tools and information, and having developed stronger relationships with colleagues to call on as any challenges arise in the future.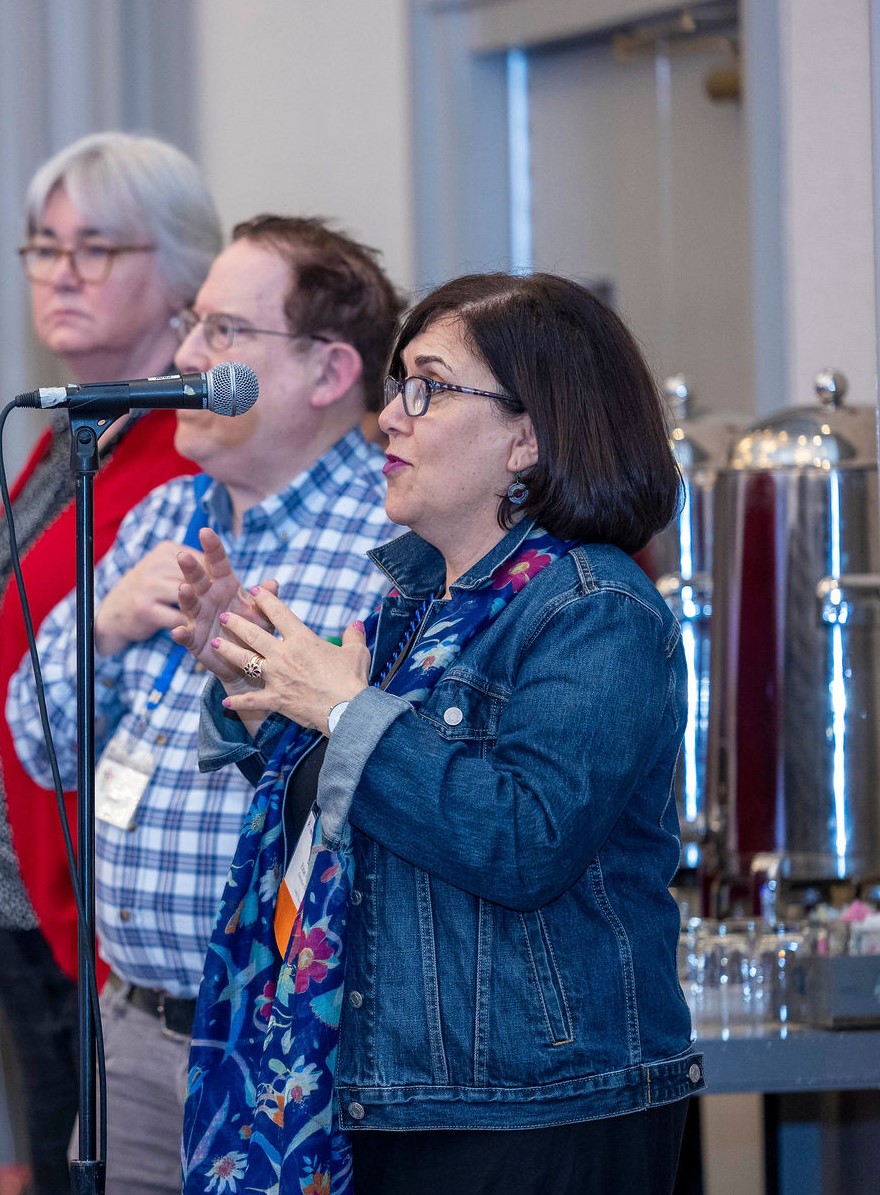 "Thank you all for all the work that went into making this year's ExecNET so worthwhile.  The program had the right combination of shared learning (formal and informal), meaningful conversations, renewed and new friendships formed, and a brave space to vent, cry, laugh, and comfort.  I think we left emotionally exhausted and at the same time elevated in our shared values and knowing we are part of an amazing community."
-Elise Herzig, Executive Director, JIAS Toronto
Elise Scheck Bonwitt
Co-Founder and CEO of SImpact
Elise Scheck Bonwitt has a passion for building stronger leaders and creating a positive impact. As the Co-Founder and CEO of SImpact, a non-profit organization, Elise partners with social-sector organizations and non-profits to grow and develop their leaders. With a background in corporate law, consulting, coaching, and mediation, Elise conducts workshops, facilitates Mastermind groups, and works one-on-one with clients seeking to broaden their impact. She is also the author of More: Get More Out Of Life With Less Complication and has spoken to audiences around the country.
Elise's dedication to the non-profit sector is evident in her active involvement in many organizations. She currently serves as the Board Chair of the MARJCC, a Vice Chair of the Board of the GMJF, and the Chair of the Youth Mental Health Task Force. She is also a board member of the National Women's Philanthropy Board, the Overtown Youth Center, and The Women's Fund. Elise is a Mentor with Women of Tomorrow, working with 30 girls. She has held leadership positions in various organizations, including Chair of the Women's Impact Initiative and President of Women's Philanthropy.
Elise is a graduate of the University of Miami Law School and Columbia University. She completed the Executive Program in Social Impact Strategy at the University of Pennsylvania. She currently resides in Miami with her husband, Gil Bonwitt, and they are proud parents of five children.
Gil Bonwitt
Co-Founder and CEO of SImpact
For more than 30 years, Gil Bonwitt has navigated the entrepreneurial world, launching, scaling and leading a diverse group of for-profit and for-good organizations. Today, he's committed to sharing the many lessons he's learned along the way to help nonprofits and social sector- businesses achieve more.
In 2015, Gil and his wife Elise launched SImpact, then known as Gazelles Social Initiatives, to impart business best practices to organizations in the social sector. They regularly conduct workshops, facilitate Mastermind groups and work one-on-one with clients seeking to broaden their impact.  He is a certified Scaling Up Coach, member of Patrick Lencioni's CAPAPro group, Working Genius Certified Planner, Open EXo Foundation Certified and Full Focus Planner certified coach.
In the past three decades, he has started and led several companies and transformed several nonprofit boards using organizational health tools. Gil is also a principal in the Scheck Group, an independent private equity and real estate firm.
In addition to his business endeavors, Gil is the Tiger21 Chair for Miami/Fort Lauderdale. A member of YPO since 2008, Gil served as Miami Chapter Chair in 2014-2015. He's sat on numerous boards, including Philanthropy Miami, Jewish Community Services of Miami, Greater Miami Chamber of Commerce, AIPAC-Miami, Shalom Learning and the Memorial Hospital/Joe DiMaggio Hospital Foundation.
Gil earned his bachelor's degree from the Wharton School at University of Pennsylvania and his law degree from Georgetown University Law Center.
His main passion is his family.  He is married to Elise, and together they have five children.
"We feel incredibly privileged to have the opportunity to co-facilitate this conference. As individuals who have been deeply involved in non-profit work for many years, we understand the importance of the work that your organizations are doing. We are excited to connect with like-minded individuals and help increase your personal and professional growth. Our hope is to create a supportive and empowering environment for everyone involved, and to embark on a successful journey together."
– Elise & Gil
Sponsors in formation: