Date: Tuesday, January 24th, 2023, 12:15-12:45pm EST
Speaker: Marla Kaufman, Executive Director, Jewish Addiction Awareness Network (JAAN)
"If there are among you a person with needs, you shall not harden your heart, but you shall surely open your hand." (Deuteronomy 15:7)
The 2020 National Survey on Drug Use & Health reports that 40.3 million Americans aged 12 and older are struggling with addiction. According to the CDC, over 107,000 souls died from overdose in 2021. There are an estimated 25 million people in long-term recovery. These statistics do not even include people fighting other addictions such as gambling, food, sex, pornography, and gaming. And they do not include the family and friends who are challenged by caring, or worse, grieving, for those directly impacted. In this session, we will discuss the growing addiction epidemic, both in the general community and in the Jewish community, expanding and reframing our understanding through considering how DEI (Diversity, Equity, and Inclusion) and social justice apply to this issue.
We will explore community strategies to raise awareness, reduce stigma, and foster a culture of inclusion for those struggling with or in recovery from substance use disorder or other addictions and their loved ones.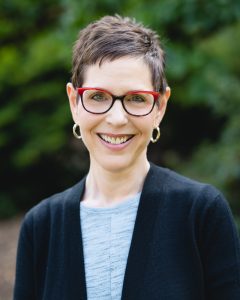 About Marla:
Marla Kaufman is the executive director and founder of Jewish Addiction Awareness Network (JAAN). After her own family's decade-plus experience of navigating resources to support their son's journey from addiction to recovery, Marla has dedicated her life's work to silencing stigma and raising awareness. Since beginning JAAN in 2016, Marla has traveled to Jewish communities across the United States to share innovative programs, proven strategies, and best practices to help communities collaboratively address addiction and related mental health challenges from a Jewish perspective. She provides support to Jewish families in crisis and those desiring to integrate their recovery with their Judaism and leads Jewish cultural sensitivity training for medical and addiction treatment professionals. Before relocating to Seattle, WA in 2019, Marla served as chair of the Orange County (CA) Jewish Community Addiction Task Force for four years. She recently completed five years of service as a board member of BaMidbar, an organization focused on mental health in the Jewish community. Marla began her career as a communications and recruitment director for a financial services company in Los Angeles, followed by serving as director ofdevelopment for a Jewish day school, and later worked for a therapeutic wilderness program for adolescents creating marketing strategies and family support programs. She has a BA in sociology with a minor in American Studies from California State University, Fullerton.