NJHSA's Center for Innovation & Research is designed to help agencies identify solutions for challenges.
The center is in the development process and aims to be an array of resources the Network could apply to help Members transform ideas and opportunities into actions through collaborations and partnerships with start-up companies, universities, foundations and corporations, philanthropists and government.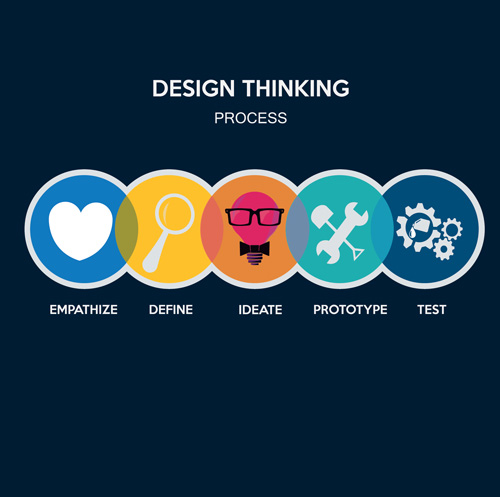 Design Thinking
Design thinking solves the unsolvable. Design thinking puts you inside the minds of your clients and enables you to craft perfect solutions every time. Design thinking is the only sure path towards organizational perfection! OK, maybe a bit of an overstatement, but design thinking is both a perspective and a set of tools that can help you improve existing solutions and craft high-impact new ones. If you've heard the term, but you're not exactly sure what it means, take a look at this 15-minute Ted Talk by Tim Brown, one of the leading gurus of Design Thinking and the CEO of the innovation and design firm IDEO.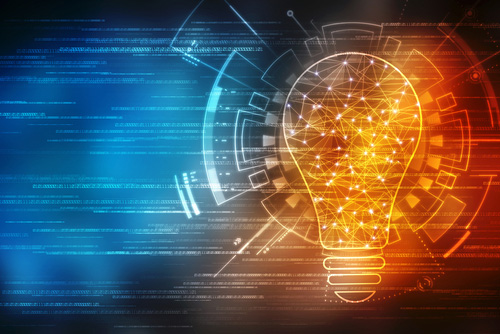 Innovation Process
What is an Innovation Process? The answer to this question involves both "good news" and "bad news." The good news is – frameworks exist to help for-profit and non-profit organizations integrate continuous innovation into their day-to-day operations. The bad news is – frameworks are not recipes. Frameworks help you identify core assumptions, develop questions to test those assumptions, and engage productively with current stakeholders and potential clients and partners. Frameworks provide you with a place to start, but in the case of innovation, the process becomes unique for every organization. In the September 2017 issue of the Harvard Business Review, in an article titled "What Your Innovation Process Should Look Like," Steve Blank and Pete Newell describe "a self-regulating, evidence-based innovation pipeline." The article provides valuable insights for those seeking to manage the chaos generated when you first decide to challenge your organizations to INNOVATE.