Date: Tuesday, January 31st, 2023, 12:15-12:45pm EST
Speakers: Marla Kaufman, Executive Director, JAAN and panelists – Sarah Schneider Hong, LMSW, Chief Program Officer, Jewish Family Services of Washtenaw County, Sarah Link Ferguson, M.A., Development Officer, First Call, and Steve Levin, community member, Chicago
The greatest mistake we can make is to do nothing because we cannot do everything." -Rabbi Jonathan Sacks
In the Jewish community there has been, and continues to be, denial about addiction. Many Jews are convinced that substance use disorder and addiction in general, by and large, affects others in much greater numbers than their Jewish family members, friends, neighbors, and colleagues. This false narrative often leaves those touched by addiction feeling isolated and disconnected from their communities. Jewish Addiction Awareness Network (JAAN) is working to build a world in which stigma and shame around addiction are eradicated in Jewish communities, one in which individuals and families affected by addiction experience full inclusion and meaningful access to Jewish traditions and support.
A panel of communal professionals and individuals will share the positive impact some of JAAN's training and resources have had in moving towards this vision. Q&A will follow panel discussion.
About Marla: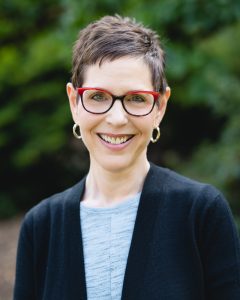 Marla Kaufman is the executive director and founder of Jewish Addiction Awareness Network (JAAN). After her own family's decade-plus experience of navigating resources to support their son's journey from addiction to recovery, Marla has dedicated her life's work to silencing stigma and raising awareness. Since beginning JAAN in 2016, Marla has traveled to Jewish communities across the United States to share innovative programs, proven strategies, and best practices to help communities collaboratively address addiction and related mental health challenges from a Jewish perspective. She provides support to Jewish families in crisis and those desiring to integrate their recovery with their Judaism and leads Jewish cultural sensitivity training for medical and addiction treatment professionals. Before relocating to Seattle, WA in 2019, Marla served as chair of the Orange County (CA) Jewish Community Addiction Task Force for four years. She recently completed five years of service as a board member of BaMidbar, an organization focused on mental health in the Jewish community. Marla began her career as a communications and recruitment director for a financial services company in Los Angeles, followed by serving as director of development for a Jewish day school, and later worked for a therapeutic wilderness program for adolescents creating marketing strategies and family support programs. She has a BA in sociology with a minor in American Studies from California State University, Fullerton.
About Sarah Schneider Hong:
Sarah Schneider Hong, LMSW is the Chief Program Officer of Jewish Family Services of Washtenaw County (JFS), in Ann Arbor, Michigan. Sarah is a licensed clinical social worker with a background in psychotherapy, oncology, and palliative care. Since joining JFS in 2014, her areas of focus and responsibilities have included outreach, program design and strategic oversight of community assistance, nutrition services, counseling services, volunteer services and community engagement, and aging and caregiver services. Sarah completed her bachelor's degree from Duke University and earned her master's degree in social work from the University of Michigan.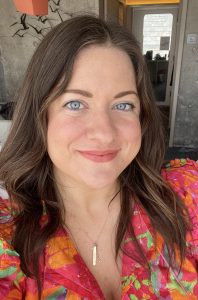 About Sarah Link Ferguson:
Sarah Link Ferguson serves as the Development & Events Manager for First Call, a nonprofit organization based in Kansas City, Missouri that works to reduce the impact of alcohol, drugs, and addiction by providing quality resources to individuals, families, and the community. Sarah has been in recovery since 2018. She cares deeply about reducing stigma around addiction within the Jewish community and she has worked with local clergy and community leaders towards that goal. Sarah lives with her husband, Matt, daughter, Eliana, and two cats in Overland Park, Kansas.
About Steve: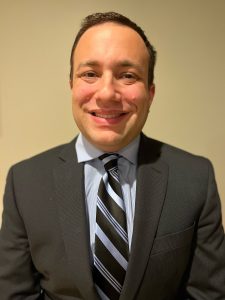 Steve Levin is a Certified Public Accountant (CPA) and a freelance trumpet player. Steve previously served on the Young Adult Division board at Anshe Emet Synagogue in Chicago, including a two-year term as co-chair. In addition, Steve is a graduate from the Glass Leadership Institute (GLI) within the Anti-Defamation League (ADL). GLI is a training program for young adults to fight bigotry and other forms of hatred in their own communities, and explores ADL's core mission, "To stop the defamation of the Jewish people and secure justice and fair treatment to all." Steve lives in the Chicagoland area with his wife, Cathy, and their children, Hannah and Alyssa.