This year's awards were designed around NJHSA's core values of best practices, research, innovation and partnerships, as well as recognizing extraordinary member agency professionals and lay leaders.

Extraordinary Leadership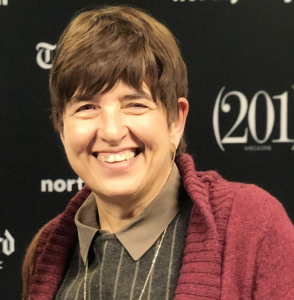 Esther East, LCSW, Executive Director, Jewish Family Service & Children's Center of Clifton-Passaic
A graduate of Barnard College, Esther East, LCSW, earned her M.Ed. in Rehabilitation Counseling. Working at FEGS, Esther provided evaluation and counseling services to physically disabled, psychologically disabled and developmentally and economically disadvantaged clients.  She served as Program Director at Bayonne Community Mental Health Center for six years before moving to JFS of Central NJ where she served as the director of the substance abuse program. Esther completed her MSW at Wurzweiler where her dissertation was "The Stigma of Mental Illness".
Esther was named the Director of Clinical Services at JFS Clifton 1994.  When she came to the agency there were few well-trained therapists on staff. She immediately (to)put together a cadre of professionals whom she knew from her many varied contacts in the field. JFS Clifton rapidly became the "go-to" place for a variety of services to the Jewish and the general community.  She became the Executive Director in 1997
In 1996 Esther created and developed Project SARAH (Stop Abusive Relationships At Home), one of the first programs to serve the Orthodox community's need for recognizing that domestic violence exists in the Orthodox community and finding ways to heal victims and educate the community. Project SARAH has been recognized nationally and internationally as a model domestic violence prevention program.  The agency has grown from a division of the Jewish Federation to an independent agency with a staff of 40 therapists and a budget of more than $3,000,000.
Serving as JFS Executive Director, Esther provides oversight and clinical supervision for the clinical staff as well as being the spokesperson for the agency.  She was selected as a representative on the Governor's Task Force on Child Abuse and Neglect and she currently serves as President of the Board of Trustees of the NJ Coalition to End Domestic Violence.
Jay Spector, President & CEO, JEVS Human Services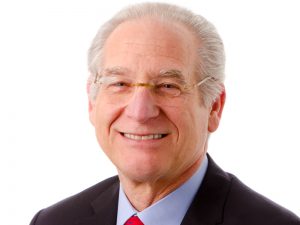 Jay Spector is the President and Chief Executive Officer of JEVS Human Services(JEVS).  As President and Chief Executive Officer, Jay works with local, state and federal public-private partners to bring a wide range of workforce and disability programs to the Greater Philadelphia community.
With Jay's leadership, JEVS helps individuals from all walks of life, including those with physical, intellectual and emotional challenges and those facing adverse socio-economic conditions, such as the unemployed and underemployed.  Clients include the elderly, at-risk youth and people with a range of disabilities.  Jay ensures that JEVS continues the tradition on which it was founded by offering targeted services to those most at-risk in the Jewish community.  JEVS has a total budget of $97M, operating two dozen programs, providing services to 30,000 individuals annually.  JEVS and its affiliates employ more than 1,600 individuals.
Jay recently completed service on the board of Philadelphia Works, Inc., the City's Workforce Investment Board, chairing the Research and Policy Committee and serving on the Executive Committee.  He is a member of the Greater Philadelphia Leadership Exchange of the Economy League of Greater Philadelphia.  He is also a member of the Pennsylvania's state TANF Employment and Training Committee.
Jay is the Past President and current board member of the Jewish Communal Service Association (JCSA) of North America, now JPRO, a professional development association representing Jewish communal agencies, chairing the Governance Committee and serving on the Executive Committee.  He served as Past President of the Association of Jewish Vocational Professionals (AJVP) and as Past Vice President of the International Association of Jewish Vocational Services (IAJVS). He serves on the Board of the Pennsylvania Jewish Coalition, a state-wide advocacy organization.
Jay received the IAJVS Benjamin Loewenstein Award for Outstanding Professional of the Year and the IAJVS Bernie Rosenthal Award for Outstanding Leadership.
Pillars of Excellence
Forward Focus & Homeless Prevention – Jewish Family Service Association of Cleveland

Forward Focus is an intensive financial literacy and personal budgeting program with housing stabilization and employment components tailored for Cleveland's Jewish community members in severe financial distress and for Jewish and non-Jewish victims of domestic violence. It is an individualized and adaptive road map to self-sufficiency.
Synagogue Community Partnership – Jewish Child & Family Services of Chicago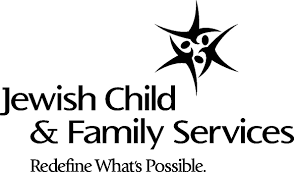 The Synagogue Community Partnership (SCP) is an innovative model of congregational engagement and service delivery that aims to: 1) enhance the well-being of individuals and families through improved access to needed services; 2) maximize deployment of Jewish community resources; and 3) strengthen strategic collaborations with Chicagol and area congregations.   SCP has established pathways that allow JCFS to effectively meet the wide range of social service and mental health needs across the diversity of the Jewish community.
Baywork Career Pathways Project – Jewish Vocational Services of San Francisco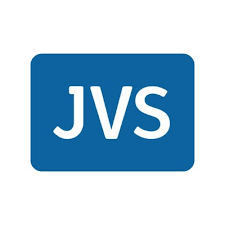 The JVS/Baywork Career Pathways Project demonstrates how JVS SF and Baywork, a consortium of 34 Bay Area Water and Wastewater agencies focused on workforce reliability, brought industry, educators, and workforce development best practices together to bridge the gap between struggling job seekers and high road entry level jobs.  With finding from the California Workforce Development Board, (CWDB) the partners engaged in an 18-month research project that identified and mapped regional hiring needs across multiple employers; aligned employer need to existing training provider services; and identified supportive services to meet job seeker needs. As a result, this project has enhanced linkages across highschool/college/apprenticeship training efforts to better prepare job seekers for jobs in the trades.
Awards Committee
Many thanks to the Awards Committee for their support and patience.
Paul Blatt, Chair
Susie Bichsel
Jordan Golin
Paula Goldstein
Kim Slaton
Andrea Steinberg