Date: Tuesday, January 31st, 2023, 12:45-1:30pm EST
Speaker: Beth Fishman, PhD, Addiction Services Program Manager, JCFS Chicago
There is great natural affinity between Jewish wisdom and the teachings of addiction recovery programs. Each readily and strongly supports the other. So, let us explore the intersection of Judaism and recovery, including philosophical commonalities such as Harm Reduction and Pikuach Hanefesh (saving a life), the importance of balance as found in Mussar, and spiritual commonalities as expressed in the practices of Hakarat Hatov (gratitude), Salach (forgiveness), Tshuvah (making amends), and Tikkun Olam (being of service).
We will discuss the role of Judaism in the lives of those in recovery, and the role of Jewish communal organizations in supporting our recovering community members and families. Please bring your questions!
About Beth: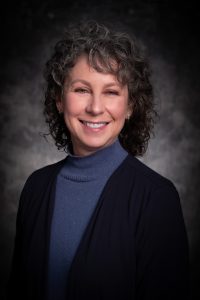 Beth Fishman, Ph.D. has worked with individuals and families impacted by a wide range of substance use disorders and other addictive behaviors for over 30 years. In her capacity as Program Manager of addiction services at JCFS Chicago, Dr. Fishman trains Jewish communal professionals about addiction and how to create safe, welcoming organizations for those at risk and in recovery; teaches mental health professionals about the cultural and spiritual needs of Jews in recovery; supports Jews and their loved ones before, during, and after treatment; runs groups on Jewish spiritual practices to support addiction recovery; and assists Jewish communities around the country in developing programs to address addiction. Dr. Fishman is licensed as a Clinical Psychologist in Illinois and New Mexico.