Welcome to the Academy for Education & Advancement, the Network of Jewish Human Service Agency's center for professional development and educational opportunities. Working in association with ed2go and trusted educational institutions, we offer a wide range of highly interactive courses that you can take entirely over the Internet. Our courses are led by expert instructors, many of whom are nationally known authors.
Ready to Explore Our Catalog? 
Together with these two nationally-recognized Universities, we have curated a selection of courses as a quick, accessible way for you to earn your CEUs.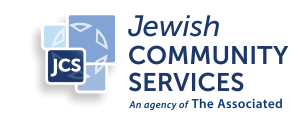 JCS Institute for Professional Development hosts 2-4 programs per month with new topics added frequently. The Network's member agencies receive a discounted price. Click Here for the IPD Course Schedule. Additional clinical supervision and ethics CEU programs will be coming later this summer as well.