MISSION POSSIBLE is about making our visions and aspirations a reality. Our mission is encoded in the name of our Network: Jewish Human Service Agencies. PowerNET's interactive workshops present original ways of strengthening our agencies and their work. They open up new conversations, inspire creative thinking, and spur participants to action.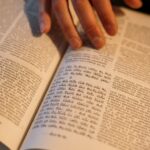 Jewish.
NJHSA member agencies have long-established roots in serving the Jewish community and in using Jewish values to guide service delivery. Their Mission Possible is to straddle the worlds of both the Jewish and non-Jewish communities and bring that dual dynamic to their boards, staff, and client services.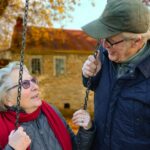 Human.
People are the heart of our work. They are our leadership, professionals and volunteers, clients, donors, partners—everyone who serves and all who receive services. Our Mission Possible is to build stronger relationships and teamwork among people across positions, departments, programs, and across the community.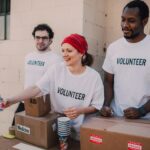 Service.
Service is our agency's response to human needs and social issues. Our Mission Possible is to keep ahead of fast-changing circumstances, to grow our capacity to serve, and seek new ways to make a positive impact on individuals, families, and communities.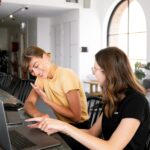 Agency.
Our agencies are the institutions through which we serve. Our Mission Possible is to build stronger, more agile, forward-looking agencies that are well governed, well resourced, and able to make decisions and take action.
Call For Workshops
Our interest this year is in workshops that cut across Jewish, Human, Service, and Agency and show how strengthening anyone can strengthen all four. We hope that this approach will help you think anew about what you have to offer and how you might share it at PowerNET 2023.
NJHSA will be offering training sessions on presentation skills in February 2023 to help presenters put their best foot forward at the conference. We encourage all presenters to take advantage of this opportunity.
In selecting workshops, we are looking for a diversity of agencies and topics. In addition, we are particularly seeking sessions that:
Avoid silos and integrate across positions and job types.
Offer original ideas and promote creative thinking and action.
Address multiple aspects of the organization (e.g., service, agency reputation, place in the community, fundraising, impact), thus broadening the potential audience.
Encourage attendees to think in a new or different way about their work.
Note: Only fully completed submission forms will be considered for selection.
Important Dates
October 31, 2022: Workshop submissions due
January 20, 2023: Notice of accepted workshop submissions
March 30, 2023: Workshop Materials due
If you have any questions, please be in touch with Lisa-Loraine Smith, NJHSA Chief Program Officer at 201-
693-5130 or llsmith@networkjhsa.org.
Workshops are 75-minutes. This includes an introduction; presentation; and interactive discussions, exercises, or other engagement techniques.
Presenters may be professionals and/or lay leaders from NJHSA member agencies and partner agencies, as well as outside speakers.
Nonmember agencies are also invited to submit ideas (although priority goes to those from NJHSA member agencies).
The selection committee may place related proposals from different agencies into a single session.
All submissions will be considered for presentation as a full workshop, program showcase presentation, and virtual offering during the year.
Special Thanks
Avrohom Adler | Executive Director – Strengthening Families | Jewish Family Service Association of Cleveland
Laura Alter | Manager, Employment Services | Jewish Family Service, Houston
Al Benarroch | Executive Director | Jewish Child and Family Service, Winnipeg
Terri Bonoff | Chief Executive Officer | Jewish Family & Children's Service, Atlanta
Adele Croft | Case Management Specialist | Jewish Family Service, Houston
David Dern | Director of Development | Jewish Family Services, Ottawa
Pia Eisenbergh | Chief Business & Resource Development Officer | Jewish Family & Children's Service, Philadelphia
Tara Feiner | Executive Director | Jewish Family Services, Jewish Federation of Greater Dayton
Susan Friedman | NJHSA Board Member
Paula Goldstein | CEO | Jewish Family & Children's Service, Philadelphia
Jordan Golin | CEO | Jewish Family & Community Services, Pittsburgh
Sara Ades Goodwin | Chief Development Officer | Jewish Collaborative Services, Rhode Island
Rachel Green | Director of Programs and Services | Jewish Family Services, Charlotte
Matt Greenberg | CEO | Elayne and James Schoke Jewish Family Service, Fairfield County
Paul Groch | Chief Operating Officer | Jewish Family & Children's Service, Philadelphia
Elise Herzig | Executive Director | JIAS Toronto
Marc Hopin | CEO | Alpert Jewish Family Service
Rob Jury | Rabbi Cantor | NAJC
Moe Kaprow | Executive Director | NAJC
Amy Newman | Chief Development Officer | Jewish Family Service, Detroit
Howard Olshansky | Executive Director | Jewish Family Service, Charlotte
Elaine Rotenberg | Chief Clinical & Impact Officer | Alpert Jewish Family Service
Dana Rubin | Development Director | Jewish Family & Children's Service, Minneapolis
Judy Sacks | Jewish Community Liaison | Jewish Vocational Service, Boston
Amy Sales | NJHSA Board Member
Samantha Salver | Program Coordinator, Joshua's Path Disability Services | Goodman Jewish Family Services of Broward County
Steven Schnauder | Executive Director | Jewish Family Service, Harrisburg
Dina Stambler | Program and Outreach Manager | Raleigh-Cary Jewish Family Services
Roselle Ungar | Executive Director | Jewish Family Service, New Orleans
Jamie Weiner | Manager of Disability Services | Celebration Company/JFS
Amy Weiss | Director of Community Services | Jewish Family and Children's Service, Minneapolis
Michele Wellikoff | Chief Development Officer | Jewish Family and Children's Services, Northern New Jersey
Morgan Zeringue | Manager of Coaching and Case Management Services | Jewish Family Service, Houston