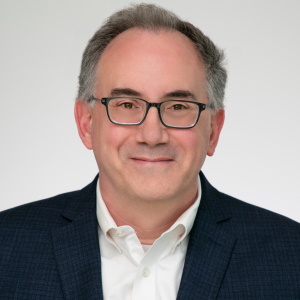 REUBEN D. ROTMAN, President & CEO
Network of Jewish Human Service Agencies
Reuben D. Rotman is the founding President and CEO of the Network of Jewish Human Service Agencies. The Network was established in 2017 following the merger of two predecessor associations, as an international membership association, with the mission of strengthening and advancing the Jewish human service sector.  Today, The Network serves as the leading voice for the sector; the go-to for best practice research, innovation, and partnerships.  Supporting its 150+ member organizations, the Network's goal is to strengthen the capacities of its member agencies and to advance the scope and impact of the Jewish human service sector.
Reuben came to the Network having served as the CEO of Jewish Family Service of MetroWest New Jersey, where he held several increasingly responsible positions for 21 years.  Previously, Reuben held positions with UJA Federation of New York, Jewish Family Service of Metropolitan Detroit and Jewish Federation of Metropolitan Detroit.
Reuben currently serves as a member of the Board of Directors of SourceAmerica, which connects the non-profit sector to the US Federal government and commercial sectors to secure employment opportunities for persons with disabilities, and also serves as a member of the Board of Directors of Social Current,  a newly established national organization which seeks to activate the power of the social sector by bringing together a dynamic network of human service organizations and partners.  Reuben also serves as Founding Chair of the Advisory Council for Ta'amod, which provides training and resources to support inclusive, safe and respectful Jewish communal workplaces. In 2021, Reuben was included among the listing of the international listing of the 100 People Positively Influencing Jewish Life, as published by the Algemeiner Publication.
Reuben earned a double Master of Arts; in the Management of Human Services and in Jewish Communal Service.  Reuben also earned his Bachelor of Arts in Near Eastern and Judaic Studies and in Sociology.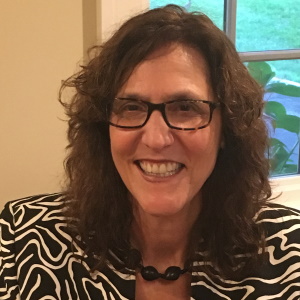 LISA-LORAINE SMITH, Chief Program Officer
Lisa-Loraine Smith is the Chief Program Officer for The Network of Jewish Human Service Agencies. In her position as CPO with the Network, Lisa oversees all program offerings and develops and directs the content for conferences, webinars and trainings. Lisa works closely with the lay and professional community of The Network to establish and maintain work groups among key affinity groups, toward the goal of ensuring that the content offerings of The Network meet the diverse and changing needs of the Network's constituency.
Prior to joining the Network Lisa served for 14 years as the Executive Director of Jewish Family Services of Greenwich, CT. In her position at JFS of Greenwich, Lisa directed significant growth for the agency bringing a range of new initiatives and new client populations to the agency through the establishment of the Online Support Group Project, the Jewish Health and Healing Center at JFS and the JFS Support Group Center. Previously, Lisa served as the Associate Executive Director of Interfaith Neighbors in New York City and was the founder and co-director of the Peace of Mind Project, a mental health support and education effort following 9/11 which brought trauma informed crisis intervention services and a range of educational offerings to children, parents, teachers and community professionals. She also served as the founder and co-director of the Children's Bereavement Project, which provided bereavement counseling to over 1,200 NYC adolescents and led to a longitudinal study and published findings to document outcomes for providing bereavement services to an underserved population. During that time, she co-authored two books, (2002) Courage After a Crisis: Family and Community Activities for Healing. Chicago: Family Support America and (2005) Grieving, Sharing, and Healing: A Guide for Facilitating Early Adolescent Bereavement Groups. Champaign, Illinois: Research Press.
Lisa received her MSW and completed her undergraduate studies. Lisa also earned a certificate in executive leadership in NonProfit Management.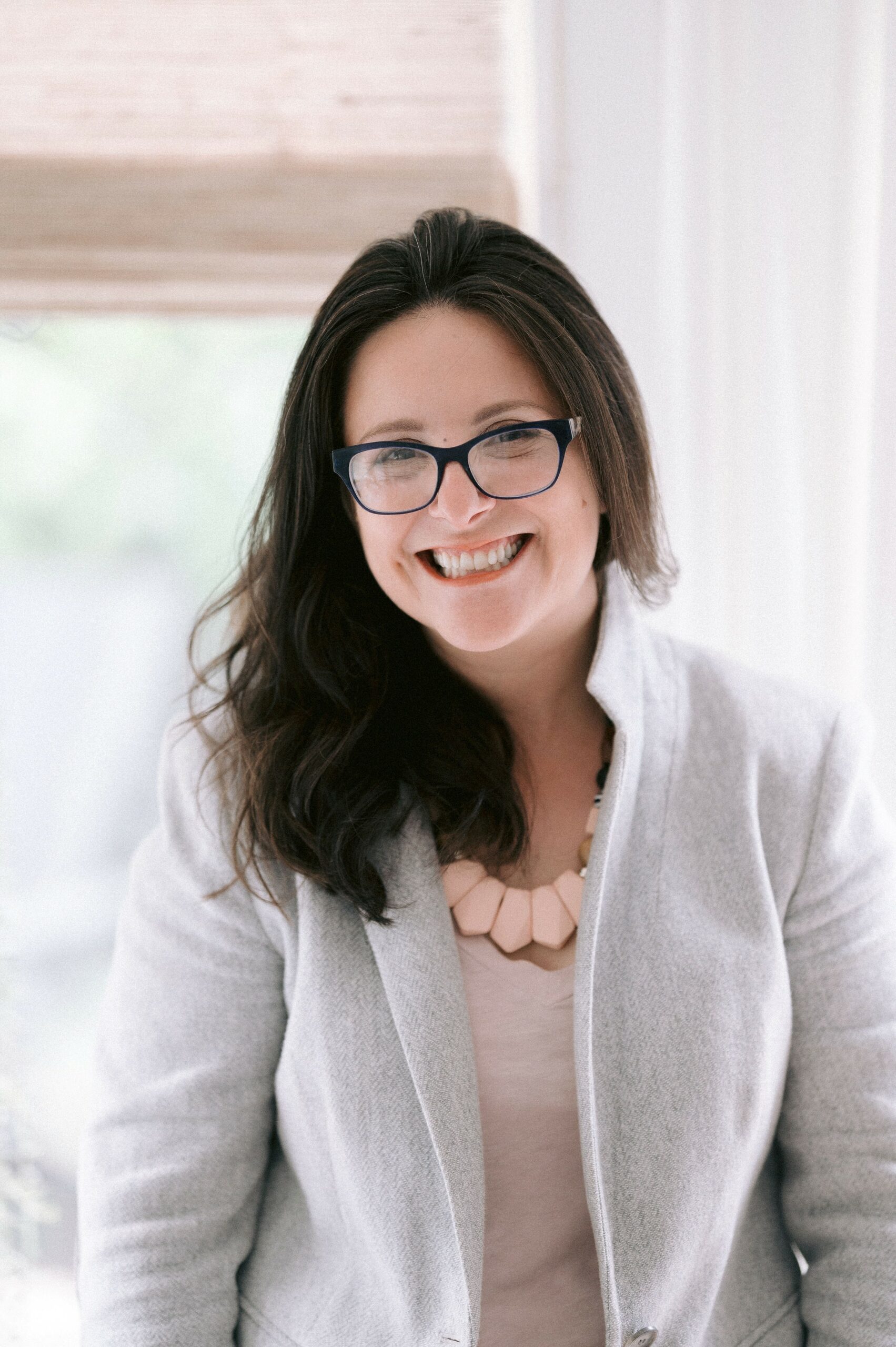 BASHA SILVERMAN, Senior Vice President, Impact & Operations
In this role, Basha drives the overall strategic initiatives of The Network and oversees The Network's internal processes to ensure its effective operations. Central to Basha's role includes her oversight, leadership of, and continued development of The Network's Center for Innovation and Research to drive value for The Network and its member agencies. In addition, Basha is responsible for the oversight of The Network's marketing operations to ensure The Network's brand and value proposition are communicated and aligned with the organizational strategy.
Basha has an exemplary career of over 20 years in non-profit leadership and Jewish communal service. Prior to joining The Network, Basha served as the CEO of JFS Delaware, where she led that agency to a merger with another Delaware non-profit, Cancer Care Connection, and also established several new revenue-producing client service offerings. Previously, Basha held a series of leadership positions at JFCS of Greater Philadelphia and at Brandywine Counseling and Community Services in Delaware. She is the founder of Delaware's first coalition aimed at designing a gender-specific, health-focused response to victims of trauma, and has developed programs for HIV/AIDS, substance abuse, and mental health in Delaware and Pennsylvania. She was named 2013 Power Woman of the Year in the 2019 Women in Business, and most recently awarded mid-size non-profit CEO of the Year. Basha has her Masters of Social Services.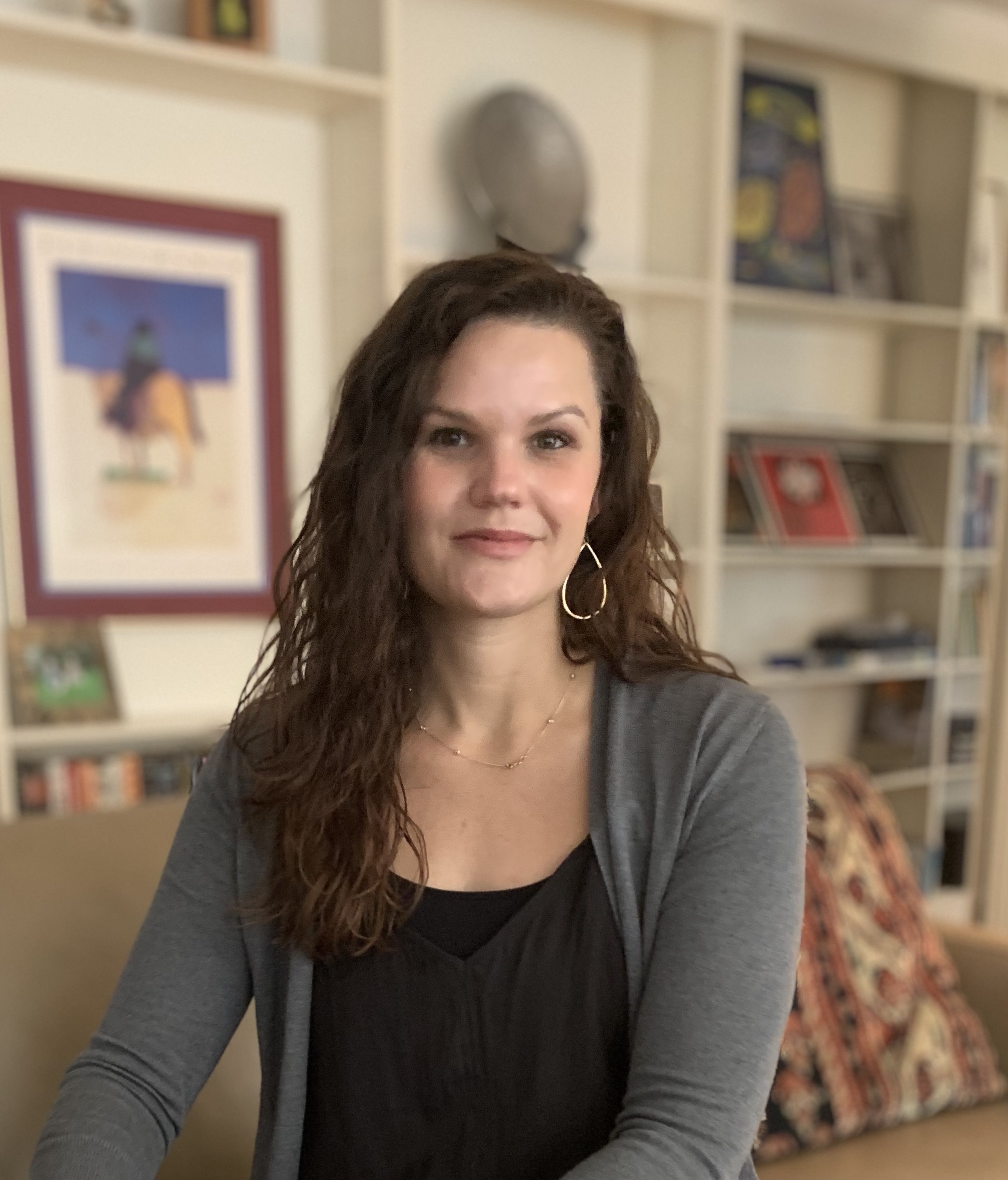 SARAH WELCH, Senior Vice President of Strategy
As Senior Vice President of Strategy, Sarah has the primary responsibility for supporting the design, development, and incubation of strategic efforts and business solutions that advance the Jewish human service sector. In conjunction with business development, Sarah oversees membership engagement and partner development where she seeks to establish and maintain high value partnerships with member agencies, public, corporate, academic, governmental, and philanthropic partners, ensuring that the Network's voice is heard across the U.S., Canada, and Israel.
Additionally, Sarah oversees and directs all initiatives related to the field of workforce development including The Network's signature program, Project EM: Empowering and Employing our Community and the SNAP E&T national partnership grant. Sarah also works closely with other executive leadership to implement human resource related efforts to support Network staff.
Prior to working for The Network, Sarah was Director of the Career Development Center at JFCS Pittsburgh where she overall all workforce development staff and programming. With her team, Sarah was able to design and realize programming that supports all job seekers with a special interest in refugees and immigrant communities and neurodivergent individuals. Sarah also worked closely with the employer community, helping them to build strong talent pipelines that were more inclusive and innovative. Sarah earned both her master's and bachelor's degrees studying Human Relations, with an emphasis on organizational human resources and English literature and Cultural Studies.
TRICIA STERN, LCSW, MPH, Senior Vice President of Clinical Practice
In this role, Tricia provides clinical training and technical assistance to Network member agencies, community partners, and the sector at large, in implementing evidence-based mental health and wellbeing practices for all ages and populations and supports member agencies' efforts related to program development and expansion of clinical services. Tricia is also focused in creating a pipeline for the future clinical workforce, including engagement of new graduates for agencies that provide mental health support and is guiding branding that enhances the perception of Jewish human service agencies as settings providing high-quality clinical services.
Tricia directs The Network's engagement in the BeWell initiative, a partnership with Jewish Federations of North America, to meet the increasing mental health needs of youth, young adults and parents through intervention and prevention. This initiative aims to strengthen the capacity of The Network's member agencies as vital resources to provide mental health and related support services for children, adolescents and parents and supports Jewish education and engagement organizations to better address mental health needs in these settings.
Tricia is a psychotherapist and has served as a consultant to nonprofit and government agencies to implement best practices in mental health and wellbeing. She is the founder and former Director of the Family PEACE Trauma Treatment Center at New York Presbyterian Hospital, an innovative program in New York City for traumatized children, adolescents and parents. Tricia served as Coordinator of the Child and Adolescent Services Department at Jewish Family Service of MetroWest, NJ, where she initiated new treatment programs and expanded community partnerships and collaborations.
Tricia received a dual masters degree in Social Work and Public Health and is trained in many different clinical interventions and wellbeing approaches. She was also a recent participant in the first national cohort of Jewish Women International's Jewish Communal Women's Leadership Project.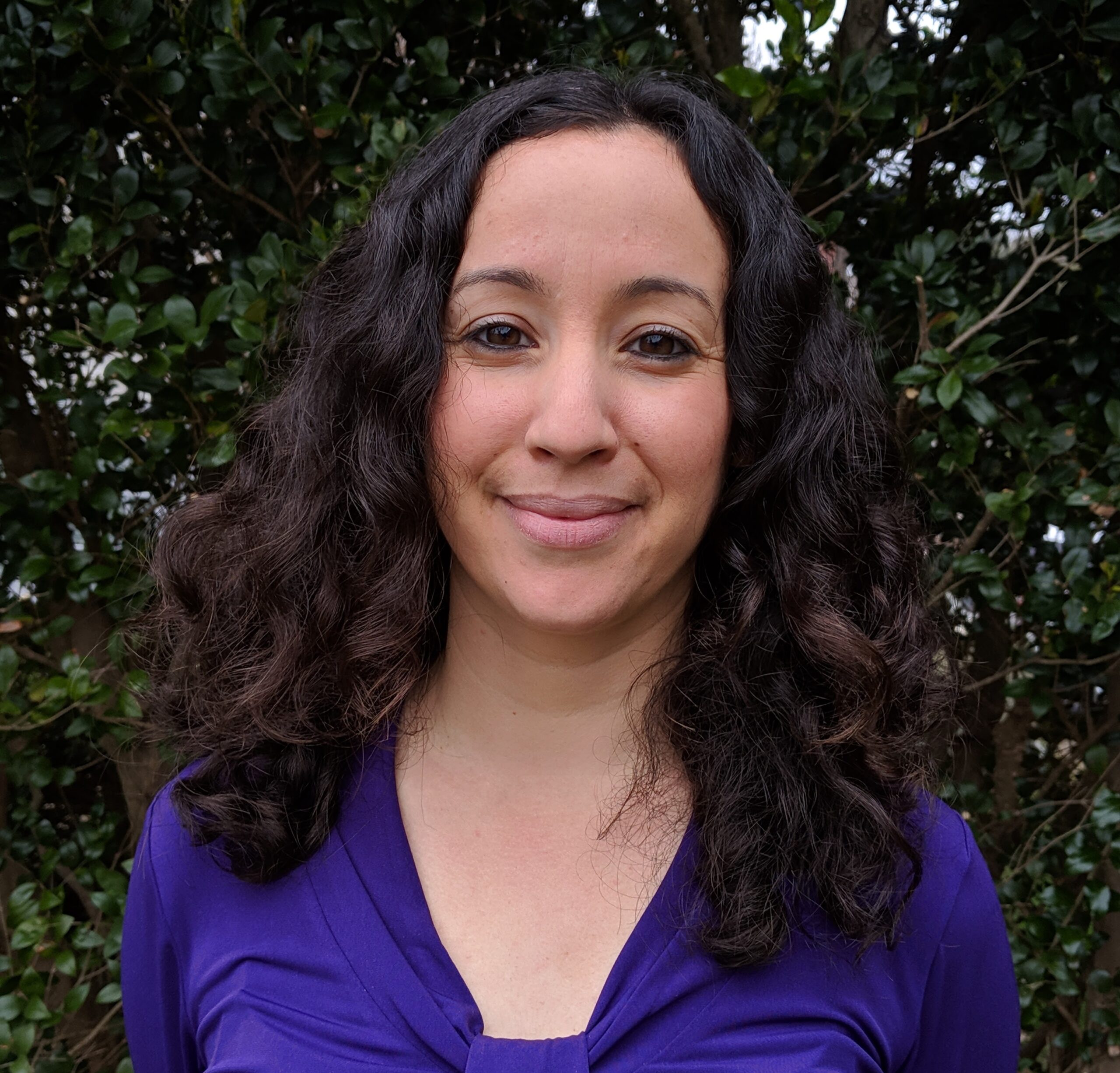 LIMOR SCHWARTZ, Operations Director for The Network's Center for Innovation & Research
Limor
 will 
support the implementation of multiple initiatives that build capacity and showcase the services of The Network's member agencies.
The primary responsibilities of this position include overall project management for the initiatives of the Center, communication with an extensive array of external stakeholders, and using data to guide The Network toward establishing and scaling innovative program models. Ultimately, Limor will be working closely with the entire Network Leadership team on a variety of projects, all focused on bringing a range of capacity-building resources and innovation planning to Network member agencies.
Limor
comes to The Network having served for the last 3 years as the Director of JFS for The Jewish Federation of Raleigh-Cary, where she has held a series of positions with increasing responsibility over the last ten years. Previously, Limor held positions with Easter Seals UCP, NC & VA, Inc. and served as a social work intern with The Oncology Center at Soroka Medical Center in Israel. Limor earned
her Master of Social Work and
 has also served as a member of the NJHSA annual conference committee and as Co-Chair of its Directors of Integrated Agencies NETGroup.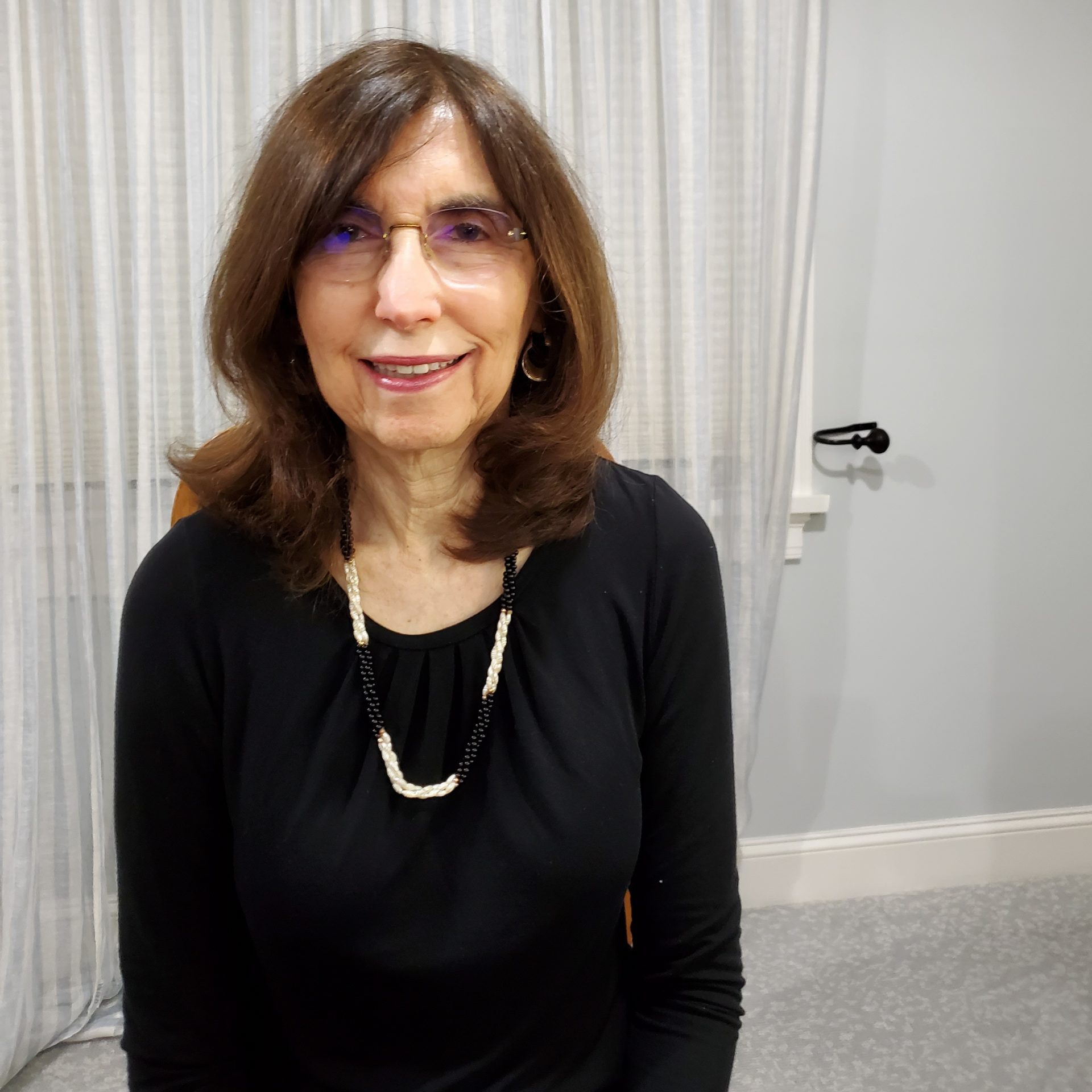 LINDA BLUMBERG, Vice President, Development
Linda Blumberg is the Vice President, Development for The Network of Jewish Human Service Agencies. In this role, Linda works together with the President & CEO and the Board Development Committee to advance revenue and resource development efforts to support the vital work and operations of The Network.  She implements all Network grant development, monitoring and grantmaking activities while also assuming responsibility for fundraising efforts.
Just prior to joining The Network, Linda served as the Senior Planning Advisor for the Jewish Federation of Metropolitan Detroit, transitioning from her full-time position as the Director of Planning and Agency Relations from February 2005 until December 2017. Her previous position at the Federation was the Director of the Commission on Jewish Eldercare Services.
Prior to coming to the Federation in 1996, Linda was a Manager in the Social Work and Discharge Planning Department of Henry Ford Hospital in Detroit and prior to moving to Detroit in 1994, she was the Director of Social Services at the Council for Jewish Elderly's Lieberman Geriatric Health Centre in Skokie, IL for seven years. She also worked in home health care social work in direct service, supervisory and administrative positions in St. Louis and Chicago.
Linda received a Master of Social Work and a Master of Arts in history . Her undergraduate degree was in education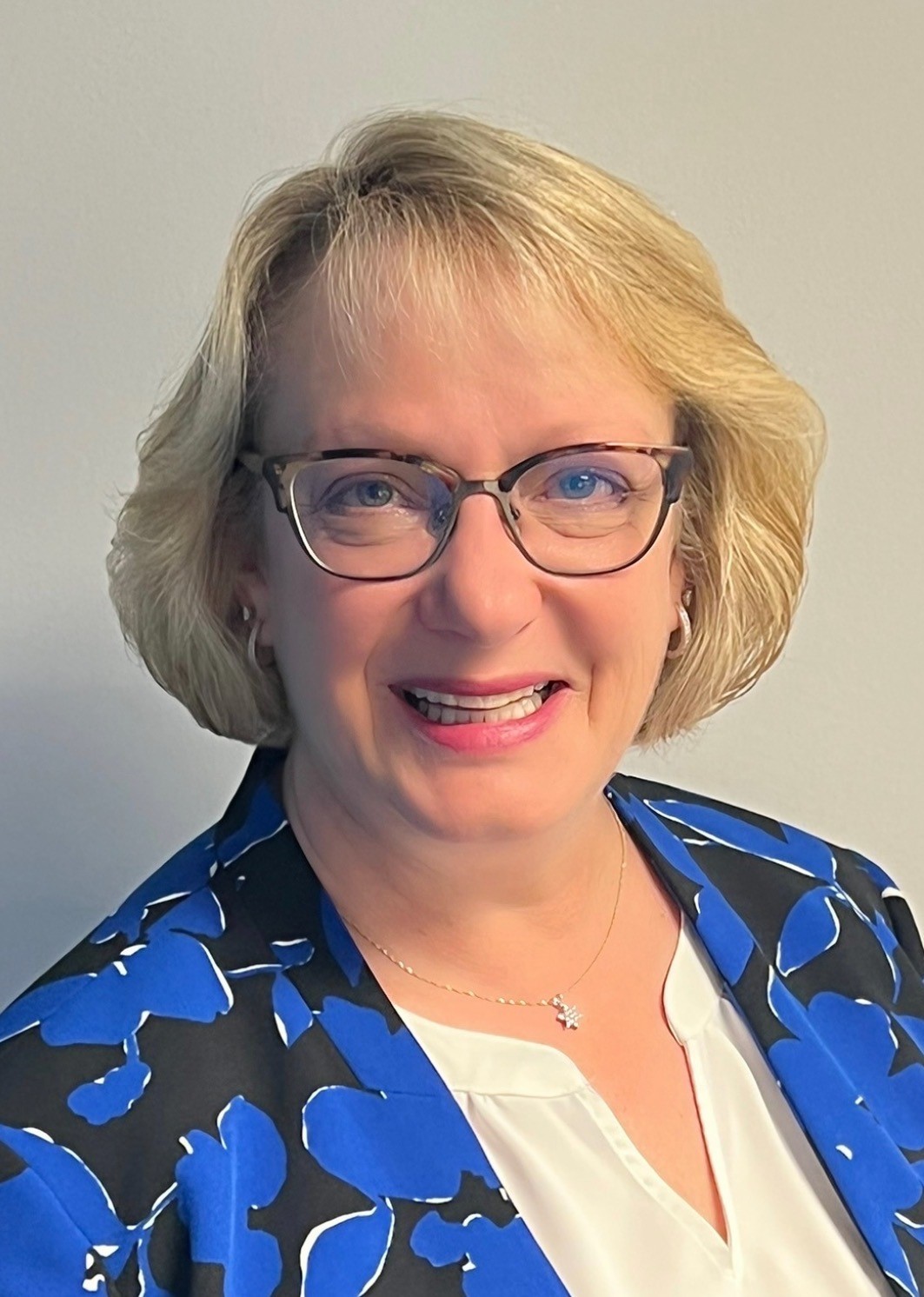 PENNY GOLDBERG-ROSENFIELD, Vice President of Finance
Penny is the Vice President of Finance for The Network for Jewish Human Service Agencies. In this role, Penny is responsible for all financial aspects of The Network including financial strategy, annual budgeting, forecasting, financial analysis, financial reporting, cash flow, and audit preparation. She oversees day-to-day accounting duties and sets accounting policies and procedures to ensure accuracy and compliance with accounting regulations. Her mission is to provide solid financial support so that The Network can do the work of advancing the Jewish human service sector through advocacy, best practices, innovation, and partnerships.
Penny has extensive experience in both non-profit and for-profit environments, where she has gained experience in leadership, business operations, and financial management. She looks forward to using her 34 years of experience to help grow and strengthen The Network.
Penny received her BS in Business Administration, with an accounting concentration.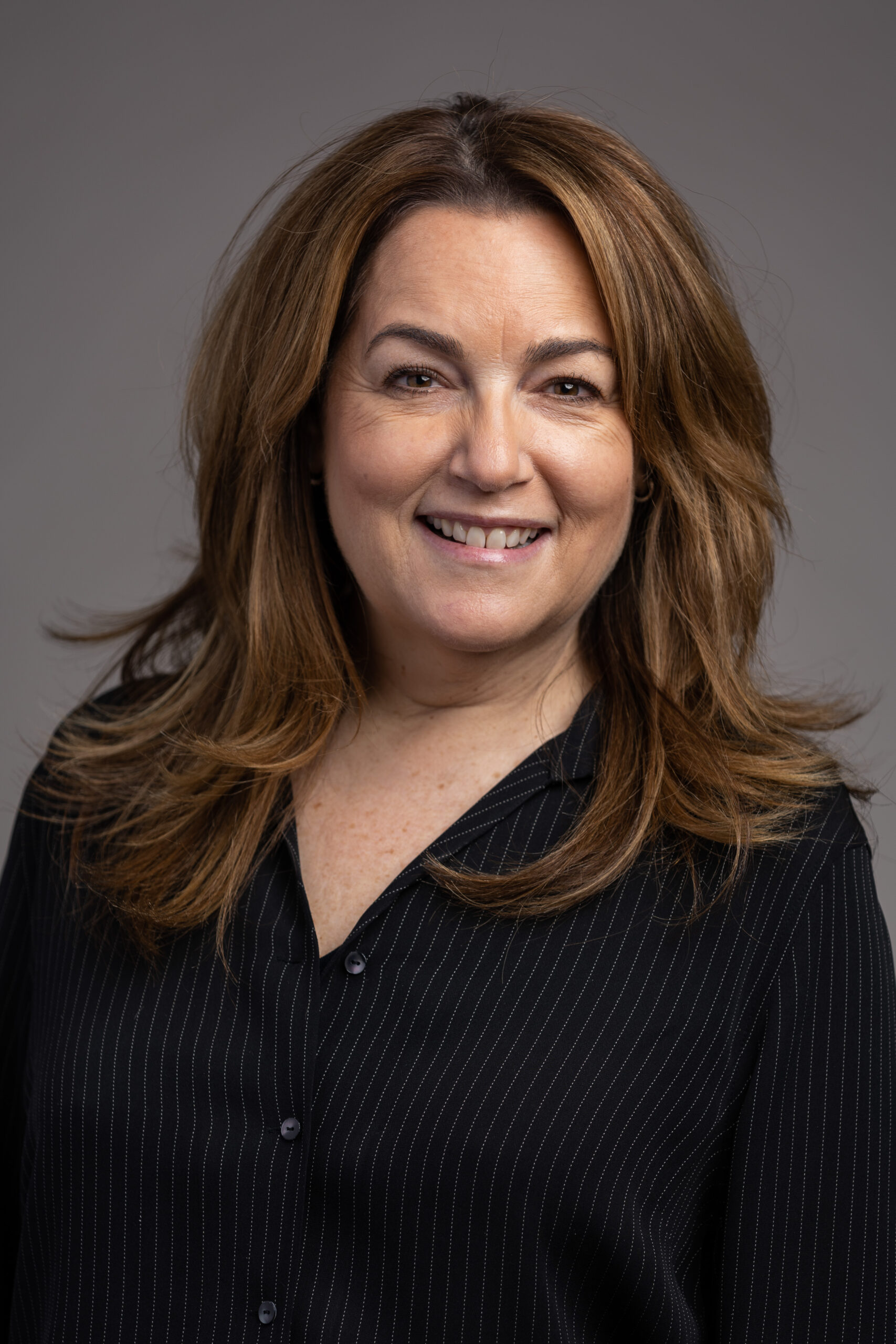 KAREN ROSEN, Director of Conference and Meeting Operations
Karen Rosen is the Director of Conference and Meeting Operations for The Network of Jewish Human Service Agencies.
In this position, Karen leads The Network staff team on all aspects of logistics planning and oversight for conferences and meetings that engage The Network's audiences. Primary tasks include site selection, venue negotiations and communications, timeline development, budget projections and reporting, registration oversight, and on-site management. Previously, Karen served The Network as its Director of Membership Services, where she coordinated the membership engagement process and also supported the development and implementation of member agency benefits.
Prior to joining The Network, Karen served as the Manager of Event Planning & Member Relations at the International Association for Jewish Vocational Services (IAJVS). Previously, Karen served as Director of Fulfillment at DMW where she managed a direct mail production plant with billings over $2m/year. She worked as a Marketing Manager at The Franklin Mint developing marketing programs through direct mail and print media for their collectibles and worked as Senior Account Executive and Fulfillment Manager at The McClure Group managing direct marketing programs and overseeing direct mail production for ten major health insurance companies across the country. Karen is a past board member and past chair of the social action committee at Beth David Reform Congregation. Karen earned a Bachelor of Arts in Public Communication.
MEGAN MANELLI, Director of Marketing & Communications
Megan Manelli is the Director of Marketing & Communications for The Network of Jewish Human Service Agencies. Megan currently manages all internal and external agency communications.
Prior to joining The Network, Megan was the Director of Communications, Membership and Events at Association of Jewish Family and Children's Agencies (AJFCA). In this role Megan oversaw the membership of more than 120-member agencies, several affinity groups and partner agency relations. Megan received a Bachelor of Arts in Journalism & Communications with a minor in Human Services. She has professional experience within both the for profit and nonprofit sectors, including professional writing, and project management and sales.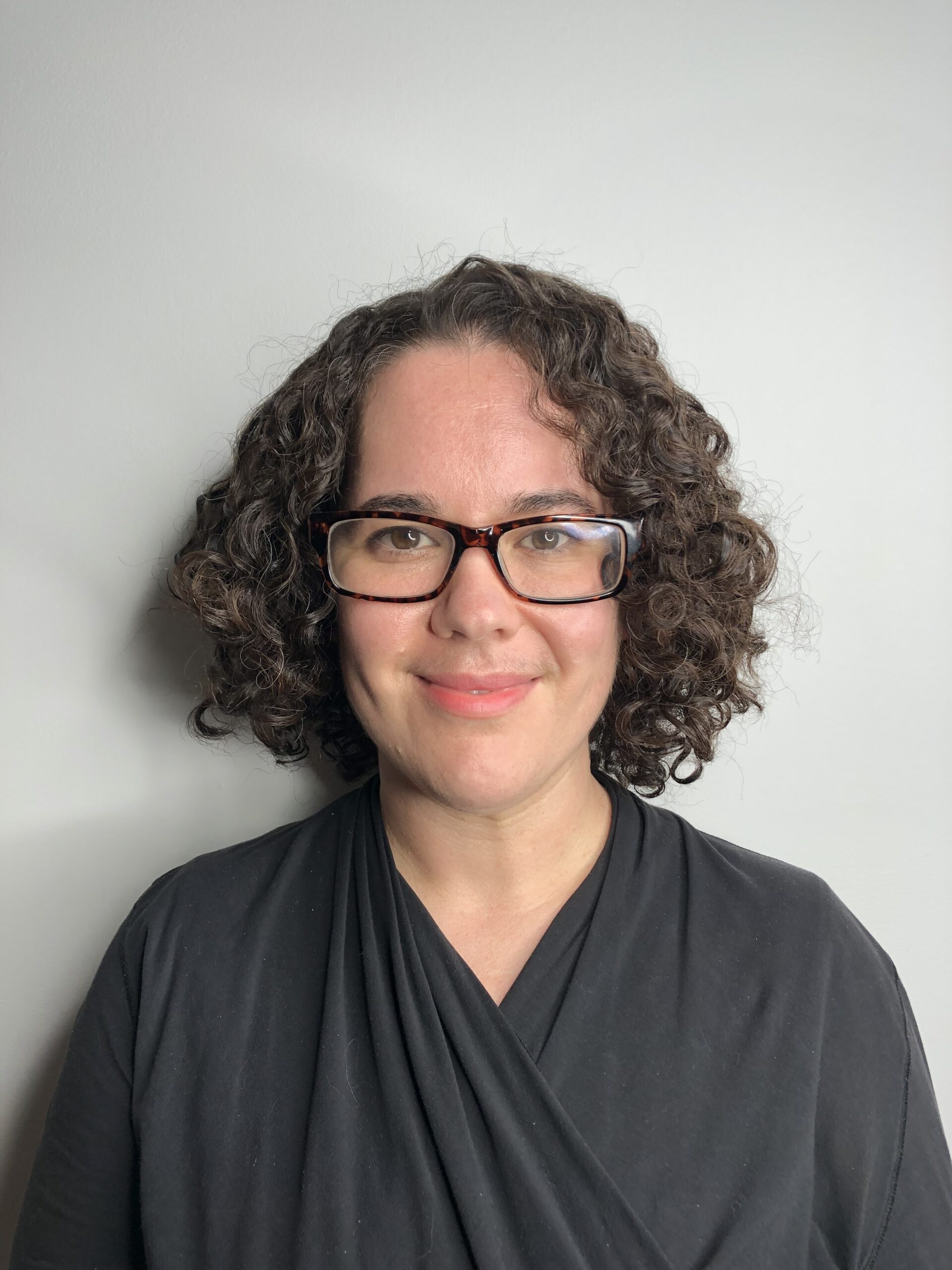 ROBIN FARABEE-SIERS, Engagement Director
Robin Farabee-Siers is The Network's, Engagement Director.
As a member of The Network's Center for Membership and Engagement, Robin will manage the Network's efforts to recruit and successfully onboard prospective member agencies, while also supporting the meaningful engagement of existing member agencies and strategic partners.
Robin will coordinate the implementation of all member agency benefits and will work with staff from The Network's Center for Innovation and Research to identify and engage potential partners to successfully increase the variety and scope of member agency benefits.
Coming to The Network with professional experience in the field of workforce development, Robin will also serve as The Network's coordinator of the SNAP Employment and Training Program and will support the member agencies that are engaged in that US Federally funded training cohort.
Robin comes to The Network having served most recently as the Director of Member Engagement for the Council for Adult and Experiential Learning and previously held the position of Coordinator of the Career Development Center at JFCS Pittsburgh.
JESSICA FOROUTAN, Executive Assistant
Jessica Foroutan is the Executive Assistant for The Network of Jewish Human Service Agencies (NJHSA). Jessica manages the daily functions of the The Network's office, serves as the board liaison and provides direct support to Reuben Rotman.
Jessica has 10 years of experience working in the Jewish non-profit sector. Her background includes working in development supporting fundraising goals for Jewish organizations, managed the development of live programs and events, coordinated logistics and trainings for learning cohorts, and acted as board liaison.
Prior to joining The Network, Jessica's most recent position was at the JCC Association of North America as Talent Management and Professional Development Associate. Prior to that she held positions at American Technion Society and UJA-Federation of New York.
Jessica, a New Jersey native, received her Bachelor of Arts in Psychology.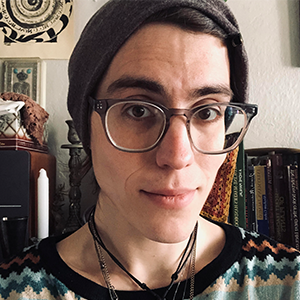 ELLAN KLINE, Database Support Coordinator
Ellan is the Database Support Coordinator at The Network for Jewish Human Service Agencies. In this role, she will maintain and support The Network's database as well as provide other technological support. In her role, Ellan will provide additional administrative and technological support to The Network's program leadership team too.
Ellan joined the Jewish services sector after spending a decade working in specialty coffee, creating and implementing educational, professional development, and human resource programs for cafes. She studied Comparative Religion and History as well as Human Resource Management.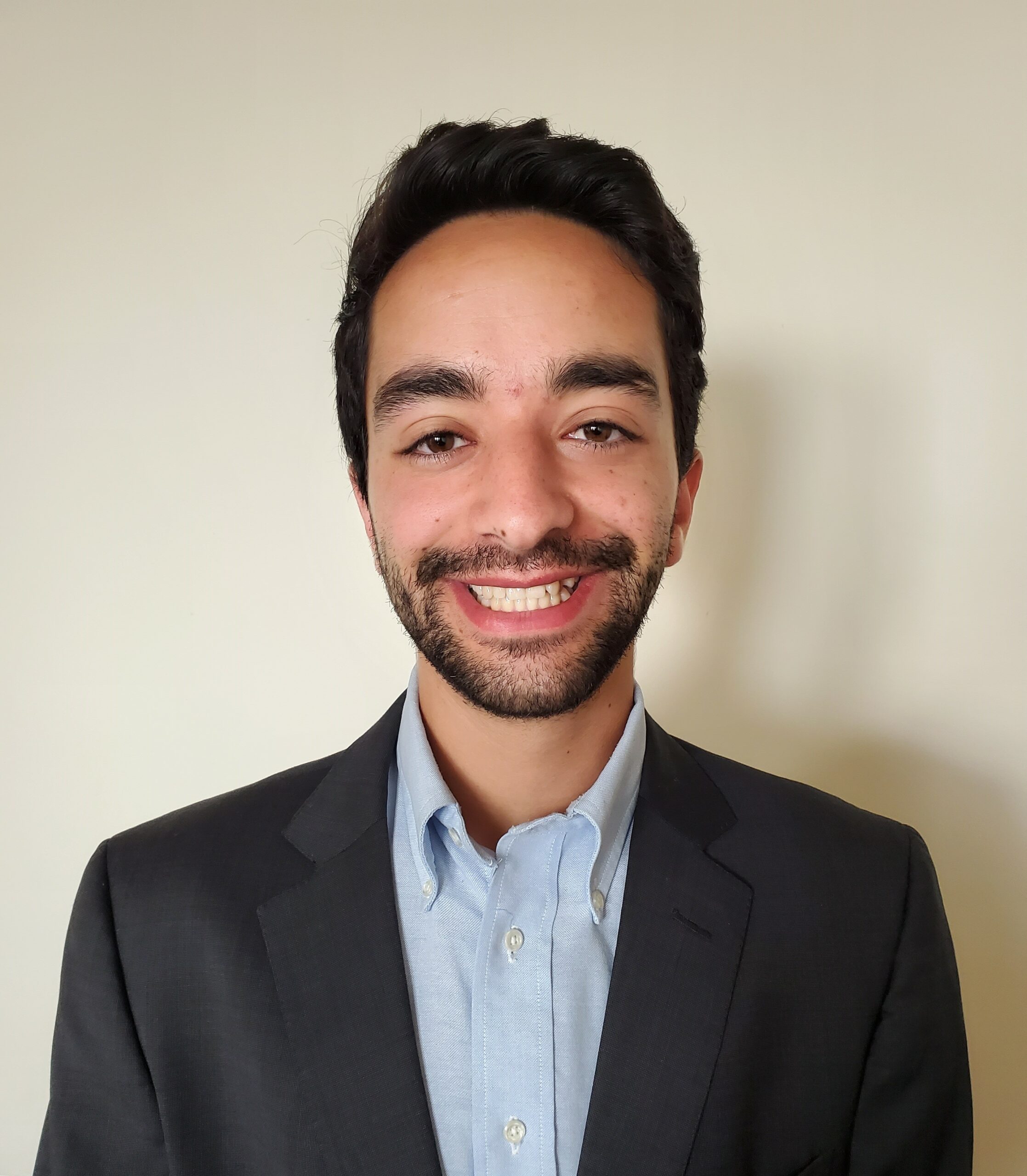 JONATHAN SCHRAG, Washington Representative
Jonathan Schrag serves as the Network's Washington Representative, leading NJHSA's government affairs efforts and representing the Network with federal elected and appointed officials, Congressional and Administration staff, and in coalitions. As part of this work, Jonathan oversees the development and execution of the Network's public policy agenda to advance priorities that support the Network's member agencies and the communities they serve.
Jonathan also serves as the Senior Manager for the Strategic Health Resource Center at the Jewish Federations of North America, advocating for policies to strengthen the healthcare safety net, specifically focusing on older adults, mental and behavioral health, and long-term care.
Prior to joining the Network and JFNA, Jonathan served as the Legislative Director for Federal Government Affairs at the Jewish United Fund/Jewish Federation of Chicago for four years, where he managed the Health and Human Services, budget, and antisemitism/hate crimes portfolios. Jonathan received his Bachelor of Arts in Political Science .